Serving Up
A New Look
Client: Catanese Classics
Role: WEBSITE, BRANDING, COLLATERAL MATERIALS
SITUATION
Catanese Classics has evolved from being a distrubutor of fresh and frozen seafood to becoming an accomplished wholesaler that services all of Ohio and the surrounding areas. Because of their growth, they rebranded themselves and brought all of their products under one umbrella creating a family of brands. They needed a new site that would accomplish this and give people the opportunity to order online and pick-up in-store.
STRATEGY
Creative Shoebox worked with the owners, Jim and John Catanese, to develop their new logo as well as logos for their meat, cheese and chef cube product lines. Additionally, we created sell sheets for each product line. The new site provides deep content on each product, and offers a place for Catanese Classics to connect with customers through updates, blog posts and a monthly newsletter.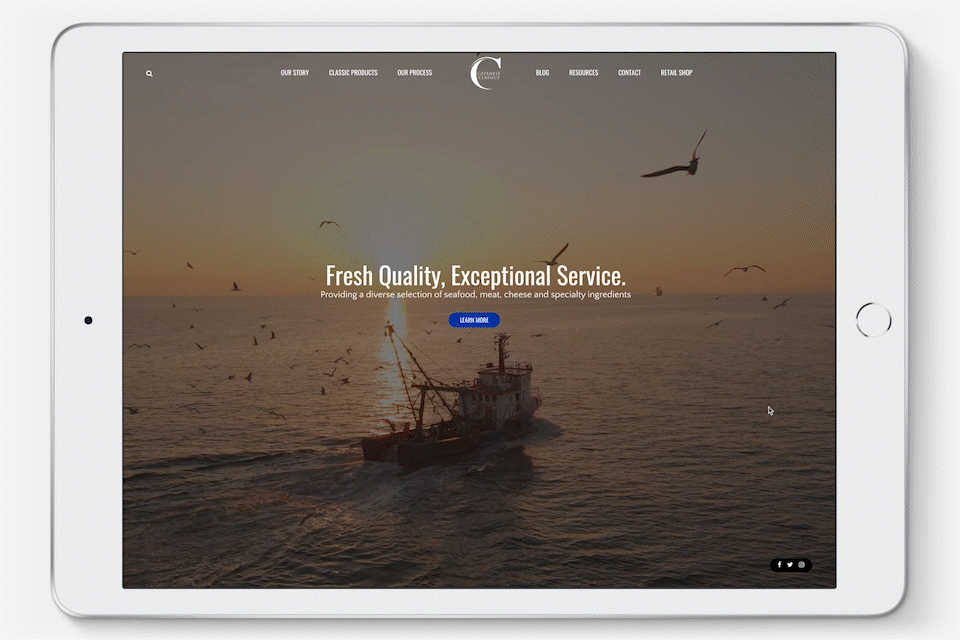 RESULTS
Since the site launch, the client has received rave reviews from clients and their sales force. The deep content on all the products is a great resource for their salesforce to speak to customers and prospects.
"We needed a new website and promotional material that addressed varied aspects of our operation, in addition to our portfolio of brands. Creative Shoebox has met those needs, and then some! They have been helpful, professional and comprehensive throughout the process of our working together, and the reaction to our website has been overwhelmingly positive from employees, customers and industry partners. Our website is easier to use, has tons of more features than before and is very easy to maintain. We could not be happier with our new website!"
– Chelsie Serena
Director of Marketing, Catanese Classics