Giving Foundation
Websites a
Healthy Boost
Client: Providence, Southern California
Role: WEBSITE, BRANDING, CONTENT DEVELOPMENT
SITUATION
Providence, Southern California includes eight Providence hospital foundations that fundraise in support of their hospitals across the Los Angeles and Orange County landscape. However, the foundation websites were focused on the hospitals, not philanthropy. They needed to communicate a regional presence, maintain a strong local feel for each foundation, and focus on the community, patients, caregivers and donors.
STRATEGY
Creative Shoebox worked closely with the leadership and CPO of each foundation to develop a best of breed website so Providence had the same digital presence as their well-known competitors. We took the lead on copy tone, overall brand voice, and the visual look and feel. Then we managed the implementation of every aspect across all eight foundations.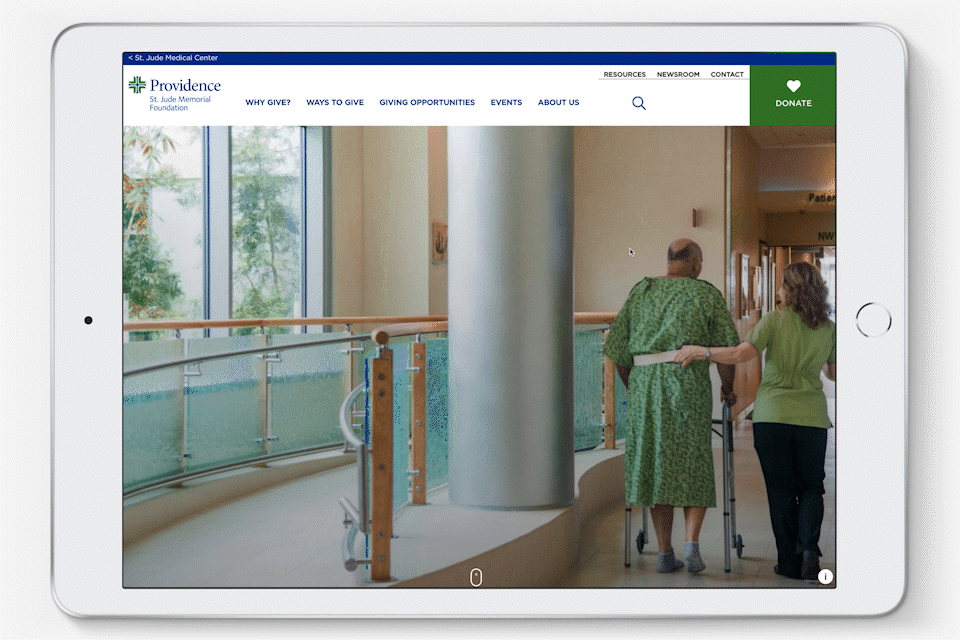 "You've done something that will make lives better throughout Southern California. The websites are outstanding, and you've demonstrated how valuable a regional team is to the success our ministries.
Thank you on behalf of Providence and our communities."
– Kenya Beckmann
Regional Chief Philanthropy Officer, Southern California